Raptor Rescue Patrons
Steven Lingham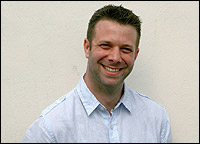 Steven Lingham is a self-taught artist born in Derby, England in 1973; He has spent the majority of his life living in Yorkshire and is now living in a small rural village near the beautiful old city of York.
Steven has a real passion for British birds, the subject matter for which he is most renowned. He uses a variety of painting media – acrylics, oils, gouache and the occasional pencil drawing, depending upon the desired effect, all of which allow him to attain accuracy in colour, shape and light.
Steven is renowned for the meticulous attention to detail in his paintings. His works can be found in many private collections worldwide, including in the UK, Europe, South Africa, and especially North America.
Steven is a signature member of The Artists for Conservation, a member of The Wildlife Art Society International, and the Marwell International Wildlife Art Society, all of which promote conservation of wildlife through art.
Steven's official website
www.stevenlingham.com